June 23, 2021
Program trains providers to enlist patients as active, empowered health partners.
Genomics, AI, new imaging technologies, devices and breakthrough drugs are pure adrenaline for the medical profession, as they accelerate what providers can do to help patients. Yet while battling disease on the cutting edge, providers are often less successful battling one of its most powerful allies: human inertia.
Ruth Wolever, Ph.D., a professor of physical medicine and rehabilitation, serves as the director of the Vanderbilt Health Coaching Program at Vanderbilt University Medical Center. She says evidence is mounting that not only is changing habits coachable, but that health coaching is highly teachable to health care professionals from trainees to attendings.
"Providers get the theoretical knowledge, experience as the client, and experience as the coach, all simultaneously," Wolever said. "Importantly, the evidence we have today on the effectiveness of health care coaching is supporting reimbursement in primary care and certain specialty settings," she said.
A Persistent Challenge
Providers fight daily to educate and urge patients to change habits to improve their health, but success rates are low (50 percent for medication compliance and 10 percent for lifestyle advice). These disappointing patient-provider communications are one contributor to physician burnout.
Vanderbilt is using proven behavioral health techniques to train providers in health coaching. The goal is to help patients overcome their own inertia and become empowered to build better health. 
Health coaching in the U.S. was a $6.14 billion market in 2017 – and is forecasted to grow 5.4 percent annually. The practice helps patients gain the skill set to become active participants in building better health, setting their own self-directed goals.
Program Overview
Vanderbilt's Health Coaching Program entails eight months of live and online learning modules – with one-on-one feedback – followed by a practicum and exam. It is designed to be manageable while working full-time, and participants earn CME or CE credits. The program centers around nine topic areas that are important for overall health and wellbeing. "Most of the training however is not on the content of these topic areas, but on the process of facilitating change," Wolever noted.
To date, 151 people have trained in the program. While participants come from a broad spectrum of health care professions, graduates include 13 M.D.s and 22 Ph.D.-level providers. Physician graduates are typically in primary care or in specialties where they treat chronic diseases that are highly influenced by patients' lifestyle behaviors and mental health status.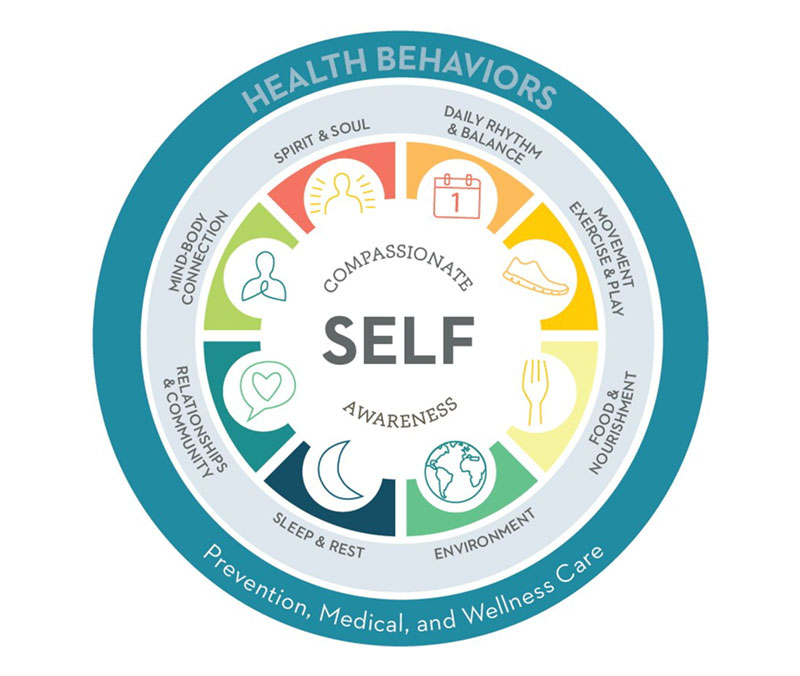 Meeting "Soft Science" Challenges
Wolever has been instrumental in nationwide efforts to consolidate the evidence for health coaching effectiveness and to define and credential "health coach" through a national board certification. As of January 2020, health coaching services have level three CPT codes, which means activity frequency is being documented. "In the next year or so, our board is going back to the AMA CPT panel with the high quality, rigorous studies we need to ask for level one codes," Wolever said.
Effectiveness studies are mounting. Systematic reviews have compiled evidence of health coaching effectiveness in management of chronic disease, and Wolever says a 2010 New England Journal of Medicine study was the first to calculate a return on investment for health coaching of about 4:1 in specific contexts.
"A health coach in primary care should more than pay for itself. It is creating a better experience for coaches, patients, payers and physicians. When primary care has embedded coaches, the physicians do not have to focus on behavior change when they don't have time, and they're not necessarily trained to do so," Wolever said. 
Integrating Coaching into Practice
Some program graduates may assume a health coach role within a value-based model or interdisciplinary clinic. Others, particularly physicians, participate to understand health coaching and then bring a coach into their practice. Wolever says that even when their practice model remains unchanged, physicians report integrating these skills into their own daily interactions to gain better engagement from their patients.
At Vanderbilt, health coaching has crossed disciplines. As two examples, nephrologist Ebele Umeukeje, M.D. has used motivational interviewing to improve dialysis adherence in patients with end-stage renal disease, specifically targeting Black populations. Tracy Jackson, M.D., who is triple-boarded in integrative medicine, anesthesia, and pain medicine, has used coaching with chronic pain patients.
Kunal Mitra, M.D., a pediatrician in Atlanta, applies health coaching to help young people "tap into their own insight, set their own goals, follow their own compass," versus delivering blanket clinical recommendations. "It's one of the most powerful and rewarding things I get to see as a physician and a health coach," he said.