September 25, 2019
Community health workers like promotoras help bridge screening gaps.
Propelled by the population health movement, more underserved communities within the U.S. are being approached about proactive health screenings and care. Historically, in countries where medical providers have long been scarce, community health workers have played an important role in offering this type of education. In Hispanic/Latina cultures, this role has primarily been served by promotoras.
The cultural norm of promotoras has endured within the U.S. Hispanic/Latina community, but it has not been routinely integrated into healthcare systems. According to a new study led by Lucy Spalluto, M.D., a radiologist and breast cancer specialist at Vanderbilt University Medical Center, promotoras may effectively lower barriers to mammography screening among Hispanic/Latina women. The study was one branch of a research partnership with the MidSouth Division of the American Cancer Society and five other community groups to find ways to engage underserved populations in preventative healthcare.
The study found Hispanic/Latina women's satisfaction with care in the screening mammography setting was significantly higher if they had with access to a promotora. Said Spalluto, "By including 100 women who had no plans to get screening mammograms, we were not only able to conduct research that may help women in the future, but we were able to give back to the community today."
A Focus on Utilization
Although Hispanic/Latina women in the U.S. have lower rates of breast cancer than non-Hispanic white or black women, breast cancer remains their number one cancer. Diagnosis often occurs later for Hispanic/Latina women, fewer avail themselves of mammography screenings and access to quality mammography facilities may be lower than other populations. "There are true health disparities that we need to address through partnerships between formal and informal community groups and healthcare centers," Spalluto said.
"By including 100 women who had no plans to get screening mammograms, we were not only able to conduct research that may help women in the future, but we were able to give back to the community today."
Spalluto's research team focused on mammogram utilization because it is a primary point of cancer disparity. 100 women between 40 and 64 years old were randomized into three groups: standard screening with no access to a promotora; a pre-screening educational slide presentation in a small group setting delivered by a promotora, with post-screening access to the promotora for questions; and a one-on-one pre-screening slide presentation from a promotora, with post-screening access.
Ninety-four women completed pre-mammogram questionnaires that assessed demographics and health literacy and a post-mammography survey that assessed satisfaction with care, interpersonal processes of care, and satisfaction with the promotora. With a possible range of 18-90, the mean satisfaction score among women with access to the promotora was 78.1 in the group setting and 78.8 in the one-on-one setting. The mean score among women without access to the promotora was lower, at 74.9.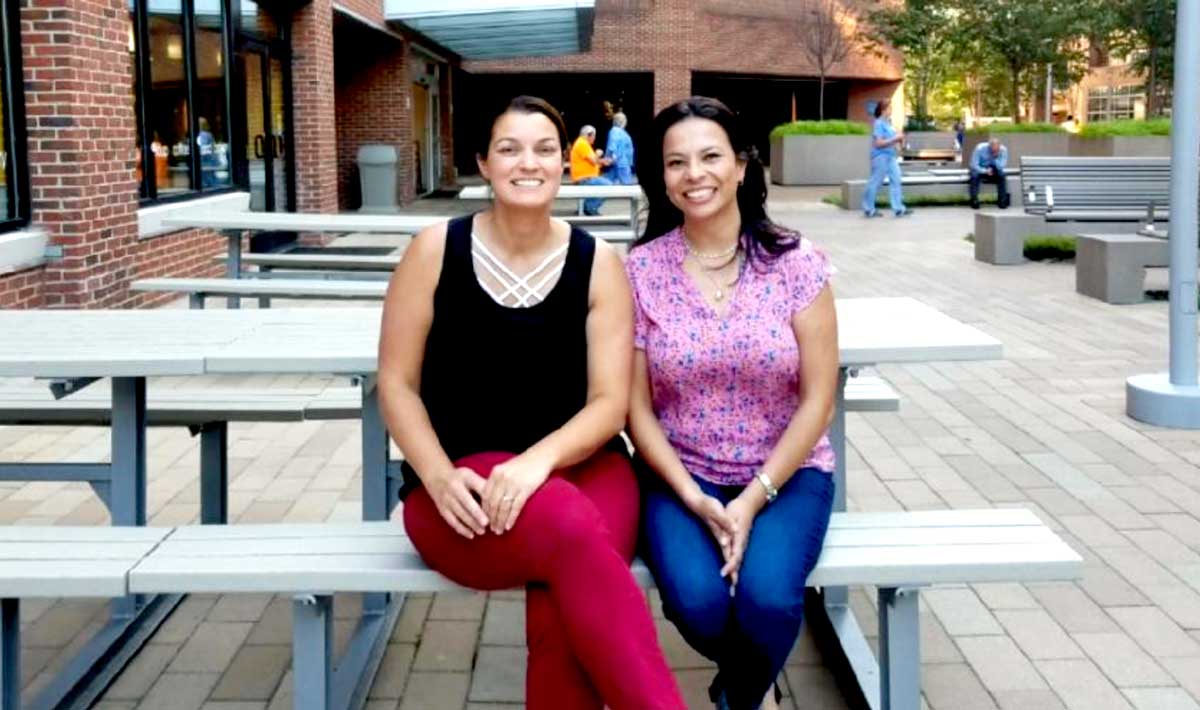 Fostering Health Equity
Spalluto is encouraged by the resources that Vanderbilt offers to support cancer outreach partnerships. The Vanderbilt-Ingram Cancer Center now employs several community health educators to provide cancer education across the state and reduce cancer disparities. Additionally, support for community outreach is available through the Meharry-Vanderbilt Alliance and through an arm of the Vanderbilt Institute for Clinical and Translational Research that provides seed money for collaborative research initiatives.
Spalluto is now leveraging her experience in the Davidson-Rutherford county area to develop academic-community partnerships throughout the state. One of her current projects is to work with the Memphis Breast Cancer Consortium to address breast cancer disparities between black and white women.
Spalluto hopes to see more healthcare institutions take a proactive stance in recruiting women in underserved populations for Pap smear and mammography screenings. She says the cost of paid positions to support health equity may be offset by potential future savings to the healthcare system, not to mention the life-saving benefits they bring to patients.
"The way to approach these efforts is to build a relationship within our community and to understand the community's needs, including the types of clinical care and research studies needed. By doing this, we can make changes that are relevant to our community and impact them directly," Spalluto said.