November 26, 2018
Unique translational research program shows results for young people with autism.
Cognitive behavioral therapy and pharmaceutical intervention are shown to improve anxiety in children and youth with autism spectrum disorder (ASD). However, social deficits in children and youth with ASD have been more resistant to treatment. The use of trained peer mediators—live or in scripted videos—can be a way to model and reinforce appropriate skills and behaviors to facilitate social learning and proficiency in children and youth with ASD.
Acting and theatre can be strong mechanisms for peer mediation. They involve many aspects of social engagement: observing, perceiving, interpreting and expressing thoughts. Learning and practicing acting techniques like role-playing, improvisation and performance lead to enhanced social competence and may potentially alter the underlying neural mechanisms that support social functioning. There is growing interest in using a peer-modeled, theatrical approach to facilitate social functioning in individuals with ASD.
Research to Support Theatre-Based Intervention
An innovative program at Vanderbilt University Medical Center is employing the peer-modeled, theatre-based approach—with measurable success. S.E.N.S.E. Theatre® is a novel intervention research program that uses theatrical techniques and established behavioral strategies. The core autism-specific skills that are targeted in S.E.N.S.E. Theatre include reciprocal social interaction, back-and-forth communication, empathic responding, nonverbal communication and coordinated movement, as well as spontaneous, flexible thought and behavior.
The program was developed by Blythe Corbett, Ph.D., director of the Social Emotional NeuroScience Endocrinology (S.E.N.S.E.) Lab at Vanderbilt. Corbett and her colleagues have conducted two randomized, controlled studies on theatre intervention in children with ASD: one to test improvement in social competence and the other to test changes in anxiety levels. Both studies showed positive results in children with ASD who were involved in a theatre-based program.
"In performing a role, you get to take another person's point of view, which improves social functioning and perspective taking. And in acting, you have to respond to social stimuli like recognizing faces."
Corbett's latest translational research, funded by the National Institute of Mental Health, is a multi-site study titled "Investigating Social Competence in Youth with Autism: A Multisite RCT." Over the course of the four-year grant, the goal is to enroll 240 participants, with each site facilitating four cohorts with 20 children per cohort. Each S.E.N.S.E. Theatre intervention will culminate in a play performance.
Participants will be compared to active control groups. The investigators will evaluate socioemotional responsivity using several analysis methods, including sophisticated behavioral observational techniques, functional neuroimaging, and assessment of biological markers of emotional arousal or stress, such as cortisol.
"Children with ASD have rigid, inflexible thought patterns," Corbett explained. "Introducing them to improvisation improves their flexibility in social interaction. In performing a role, you get to take another person's point of view, which improves social functioning and perspective taking. And in acting, you have to respond to social stimuli like recognizing faces."
Matched up with trained peers in highly contextual situations, children with ASD are exposed to various social situations. This approach has been found to increase the quantity and quality of response, as participants begin to reconceptualize social skills. It improves verbal exchange and the length of time they choose to engage, and there is a reduction in self-reported anxiety. "Through theatre," Corbett said, "these kids get to learn valuable skills in an environment that's challenging—but also supportive and fun."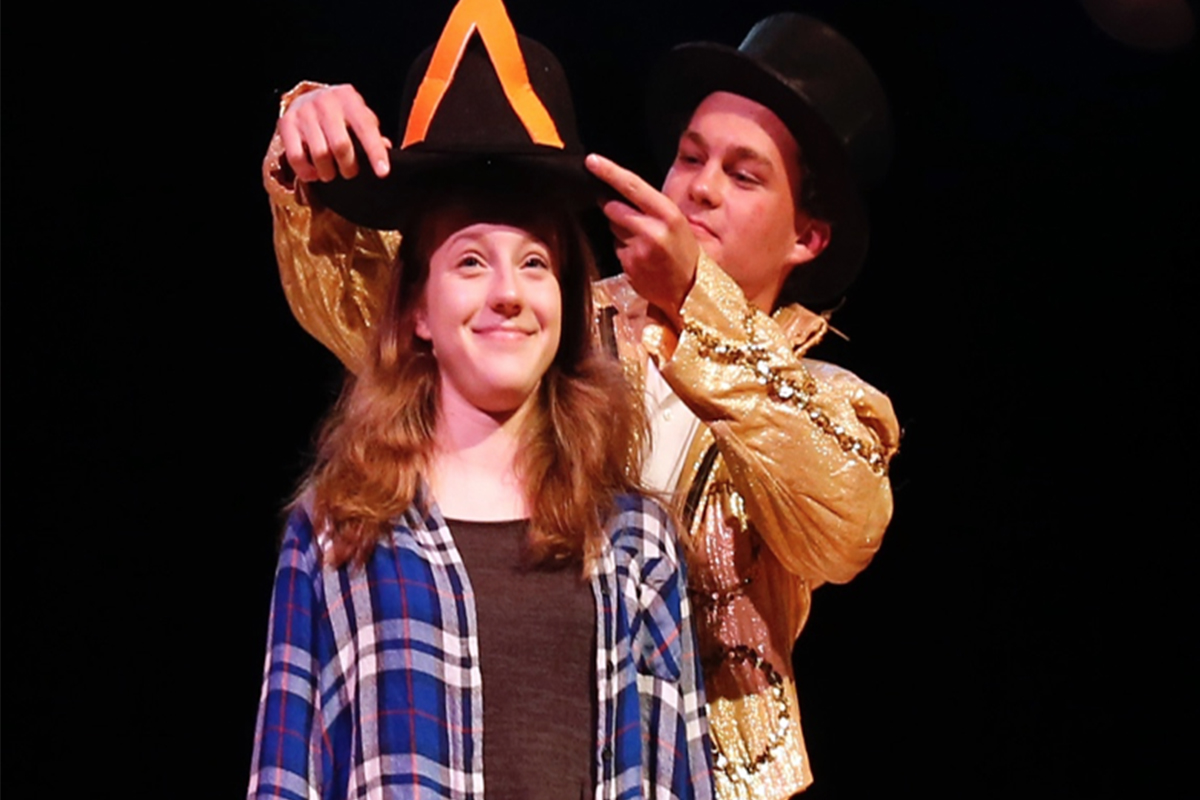 Future Directions
The ultimate goal of these interwoven studies of peer interaction, play and psychosocial stress is to translate the model into effective treatments. "Our research seeks to evaluate and extend the impact of theatre-based intervention," said Corbett. "Because there is significant heterogeneity in ASD and notable variability in individuals, a control trial that randomizes groups of participants rather than individuals may provide additional insight. We also hope to enlist teachers, who can provide observations as to whether changes in social communication skills translate to the school environment."